Rois de Hongrie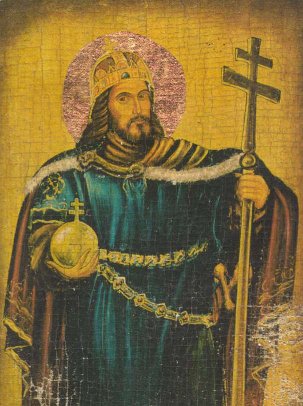 Étienne Ier de Hongrie
Saint Étienne Ier de Hongrie ou Szent István était le premier roi de Hongrie (1001-1038). Il est le fondateur du royaume de Hongrie. Sa main droite, connue comme "La Sainte Droite", est devenue une relique nationale.
Stephen I of Hungary

Saint Stephen I (Hungarian: I. (Szent István) was the first King of Hungary (1001-1038). He is considered to be the founder of the Kingdom of Hungary. The king's right hand, known as "The Holy Right" is kept as a relic.
---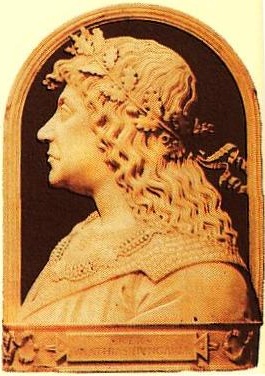 Matthias Ier de Hongrie
Matthias Corvin Ier dit le Juste (latin: Matthias Corvinus) fut l'un des plus grands rois de Hongrie (1458-1490). Il fut un mécène très généreux pour les artistes italiens et plusieurs artistes d'Europe de l'Ouest ont séjourné dans sa cour. Le roi Matthias est encore commémoré de nos jours comme un gardien de la justice et d'une grande sagesse étant au centre d'innombrables histoires et chansons du folklore hongrois.
Matthias Corvinus of Hungary

Matthias I, or Matthias the Just (Latin: Matthias Corvinus) was one of the greatest kings of Hungary (1458-1490). A true Renaissance ruler, he protected learning and science. Artists from the Italian city-states and Western Europe were present in large numbers at his court. Songs and tales converted him into Matthias the Just, a ruler of justice and great wisdom.