Les gens de science
Scientistsand researchers
-
Ludzie nauki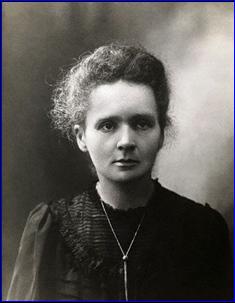 Marie Sklodowska-Curie (1867-1934)
Elle a obtenu 2 fois le prix Nobel l'un en physique et l'autre en chimie. Elle a découvert le polonium et le radium. Jusqu'à nos jours elle est la seule femme à avoir reçu 2 fois ce prix et le seul scientifique à l'avoir reçu dans deux domaines différents des sciences.
Maria Skłodowska-Curie (1867 – 1934)
Two-time winner's award of the Nobel prize for Physics and chemistry. She discovered radioactive elements of Radium and polonium.She has been only one woman which became the winner of the Nobel Prize twice and only she is the scientist who has been honored with this award in two different fields of natural sciences.
Maria Skłodowska-Curie (1867 – 1934)
Dwukrotna laureatka nagrody Nobla w dziedzinie fizyki i chemii. Odkryła pierwiastki radioaktywne rad i polon. Jedyna kobieta, która została dwukrotnie laureatką nagrody Nobla i jak dotąd jedyny naukowiec uhonorowany tą nagrodą w dwóch różnych dziedzinach nauk przyrodniczych.
---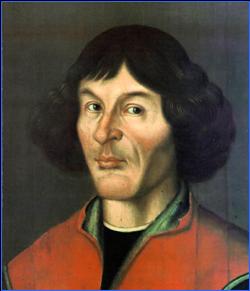 Mikolaj Kopernik (1473-1543)
Astronome, astrologue, mathématicien, juriste, médecin, poète et voyageur. Il a fait ses études à l'Université Jagellon de Cracovie mais aussi à Bologne et à Padoue (Italie). Prêtre, administrateur général du dicoèse de Warmie et scolastique à Wroclaw. Auteur de l'oeuvre « De revolutionibus orbium celestum » ( « Des révolutions des sphères célestes ») dans laquelle il a présenté sa théorie héliocentrique.
Mikołaj Kopernik (1473 – 1543)
The astronomer, the astrologer, the maths teacher, the lawyer, the doctor, the poet and the traveller. Graduate of the university in Cracow and of universities in the Bologne and the Padua. The Catholic clergyman, the Warmian canon and the Wrocław scholastic. Author of revolutionary work De revolutionibus orbium coelestium(about rotations of celestial spheres), which presented the heliocentric vision of the universe.
Mikołaj Kopernik (1473 – 1543)
Astronom, astrolog, matematyk, prawnik, lekarz, poeta i podróżnik. Absolwent uniwersytetu w Krakowie oraz uniwersytetów w Bolonii i Padwie. Duchowny katolicki, kanonik warmiński i scholastyk wrocławski. Autor rewolucyjnego dzieła De revolutionibus orbium coelestium (O obrotach sfer niebieskich), w którym przedstawił heliocentryczną wizję wszechświata.